Borakove Osman LLC
The estate planning attorneys of Borakove Osman LLC have extensive experience and an exceptional skill set when it comes to drafting wills, creating and administering trusts, avoiding probate, and planning for elder care, business succession, and farm continuation. We are dedicated to helping clients throughout Wisconsin organize their present and prepare for their future in ways that will protect their assets as well as their loved ones.
What Makes Us
Stand Out Among
Other Wisconsin Attorneys
Our attorneys, Shayna W. Borakove and Peter C. Osman, offer a complimentary initial consultation and will handle estate planning matters on a flat fee basis.
Unlike many law firms, we have a background that includes family farming and an in-depth knowledge of the farm continuation process.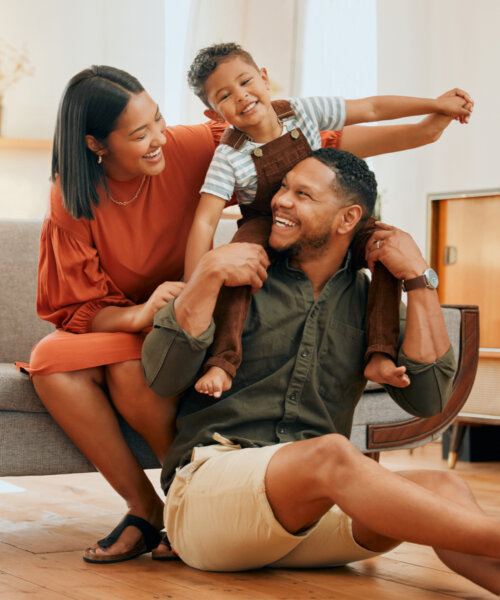 Our Broad Range of Practice Areas
In estate planning, for example, we have created a unique set of levels to identify and cater to the goals of individuals and couples as they choose their primary focus. These levels include:
Incapacity Planning
Incapacity planning to cover an unexpected accident, medical event or sudden-onset illness
Will-Centered Planning
Will-centered planning to address the designation of beneficiaries and the naming of a guardian for minor children
SMART beginningsSM trust planning
SMART beginningsSM trust planning trust planning trust planning for married couples who want to use trusts for the benefit of themselves and their children, but do not have estate tax concerns
Foundational/Basic Trust Planning
Foundational/Basic Trust planning for those with simple estates who want privacy, a streamlined transfer of inheritance without probate, and costs that reflect the simplicity of their situation
Comprehensive Revocable Trust Planning
Comprehensive Revocable Trust planning extends the benefits beyond our Foundational/Basic planning level and enables our clients to preserve the rights of their beneficiaries and provide additional protections and security to them with inherited trusts, as well as provides opportunities to customize planning to include purposeful charitable distributions.
Founders' Circle Private CounselSM Trust Planning
Founders' Circle Private CounselSM trust planning, a bespoke process specially designed to accommodate our high net worth clients having estates that exceed the estate tax exemption ($12.92 million for individuals and $25.84 million per married couple in 2023).
Possibilities as PromisedSM
Exclusive at the Comprehensive and Founder's Circle Private Counsel levels, clients may elevate their B.O.utique experience with our Possibilities as PromisedSM legacy customization process— a system only at Borakove Osman designed by us for those clients whose wealth is indistinguishably interwoven with their values.
Our team is also highly competent when it comes to drafting, reviewing, and executing a full range of foundational documents, such as:
Last Will and Testament (Will)
Revocable Living Trust
Irrevocable Trust (Special Needs Trust, Medicaid Trust)
General Durable Power of Attorney
Health Care Power of Attorney
Living Will
Advance Medical Directives
Marital Property Agreements
Such documents must be properly drafted if they are to be legally binding and specifically tailored according to your wishes. That's why it's crucial to have our detail-oriented attorneys make certain they are carefully worded.
Farm Continuation Planning
Borakove Osman LLC is proud to serve and represent farm clients throughout Wisconsin, with a concentration in South Central Wisconsin, and Minnesota. Shayna W. Borakove has deep roots in both the management and family dynamics of farming, and has an intricate understanding of the farm continuation process. She knows from personal experience how important it is for our farm clients to take the reins and invest in navigating their farm legacy, and will assist you in protecting your farm from both external and internal risks as it moves through the succession and continuation process.
Small Business Planning
Borakove Osman LLC is well aware that according to Forbes, 99.9 percent of businesses in the U.S. are small businesses so we keep our eye on the ball when it comes to helping our clients plan for business succession. Whether you want to pass your small business to a family member, sell it to a business partner, employee, or outside party, or sell your shares back to the company, we will help you achieve your goals in the most efficient and profitable way possible. We know how important it is for you to:
Keep clear and accurate business records
Maintain your company's tax status
Protect yourself from personal liability for business losses
Plan for a smooth transition to a successor
Having our small business planning attorneys working for you means you will have more time to devote to running your business and making sure it thrives.
Elder Planning/Medicaid Planning
Aging presents a number of serious challenges, many of which can be met with the help of our competent, caring attorneys. We recognize that, in addition to planning for the delights of retirement, you must also plan for the possibility of declining health, potential incapacity, long-term care, and protecting your assets as you maintain your eligibility for government benefits. Our elder law attorneys can guide you smoothly through the necessary steps so that you feel secure and well-prepared for whatever the future brings.
It is particularly important to plan to meet medical and non-medical needs since, for most, aging involves a certain amount of disability and long-term care can quickly deplete even substantial savings.
One of the most significant steps we will take to protect you and your family is to plan for your eligibility for Medicaid since Medicaid (not Medicare) pays for long-term nursing home care. You must have a very low income and few assets to qualify for Medicaid benefits. We will show you how by putting your assets into an irrevocable trust at least 5 years before you may require nursing care, you can maintain your eligibility for Medicaid while still having access to a supplemental income to enhance your quality of life.
Estate & Trust
Administration and Probate
Whether you are working with our attorneys by making decisions about how best to support your loved ones when you have passed away or you are taking on the role of personal representative (executor) or trustee for someone else's estate or trust, we will clarify the duties involved in administering a trust or probate estate, and advise you relative to dealing with the probate court, beneficiaries, creditors, or other interested parties. These include:
Submit the original will to the probate court
Opening an estate or administrative trust bank account
Inventory estate assets and have them appraised
Handling of and disposing of unique assets
Establishing cost basis for inherited assets
Notify all beneficiaries & provide information they are entitled to
Notify creditors, as required
Paying all rightful estate debts and expenses
Advising as to the necessary final tax returns
Paying any necessary taxes
Handling beneficiary concerns or conflicts
Creating testamentary trusts for beneficiaries
Distributing remaining assets to beneficiaries
Closing out the estate or trust.
In some cases, especially those involving high-net-worth or complicated estates (e.g. those with multiple properties in other states or countries) our lawyers may have pre-arranged matters so that the estate's assets avoid probate altogether by having been transferred to a living trust. Avoiding probate in these cases can prevent delays in the inheritance process, save significant amounts of money, and protect the privacy of the family in a way that a probated will cannot.
Our talented attorneys also handle special needs planning, and prenuptial & marital agreements.
"*" indicates required fields
Contact Our Experienced Estate Planning Attorneys Today
As a premier boutique law firm, we are committed to providing each one of our clients with both a Living Legacy and a Continuing Legacy since we understand the significance of both. The first helps to give a sense of order and security to your life as you live it; the second helps to ensure that your children, grandchildren, and other beneficiaries will also reap the benefits of your hard work and careful planning. Contact us now to discuss your best options.